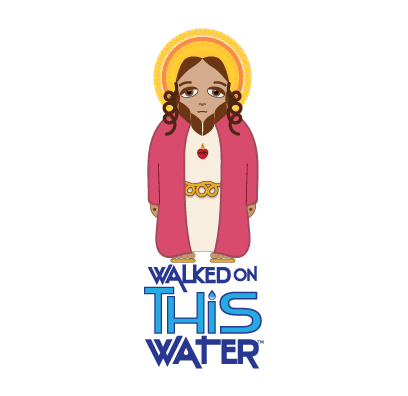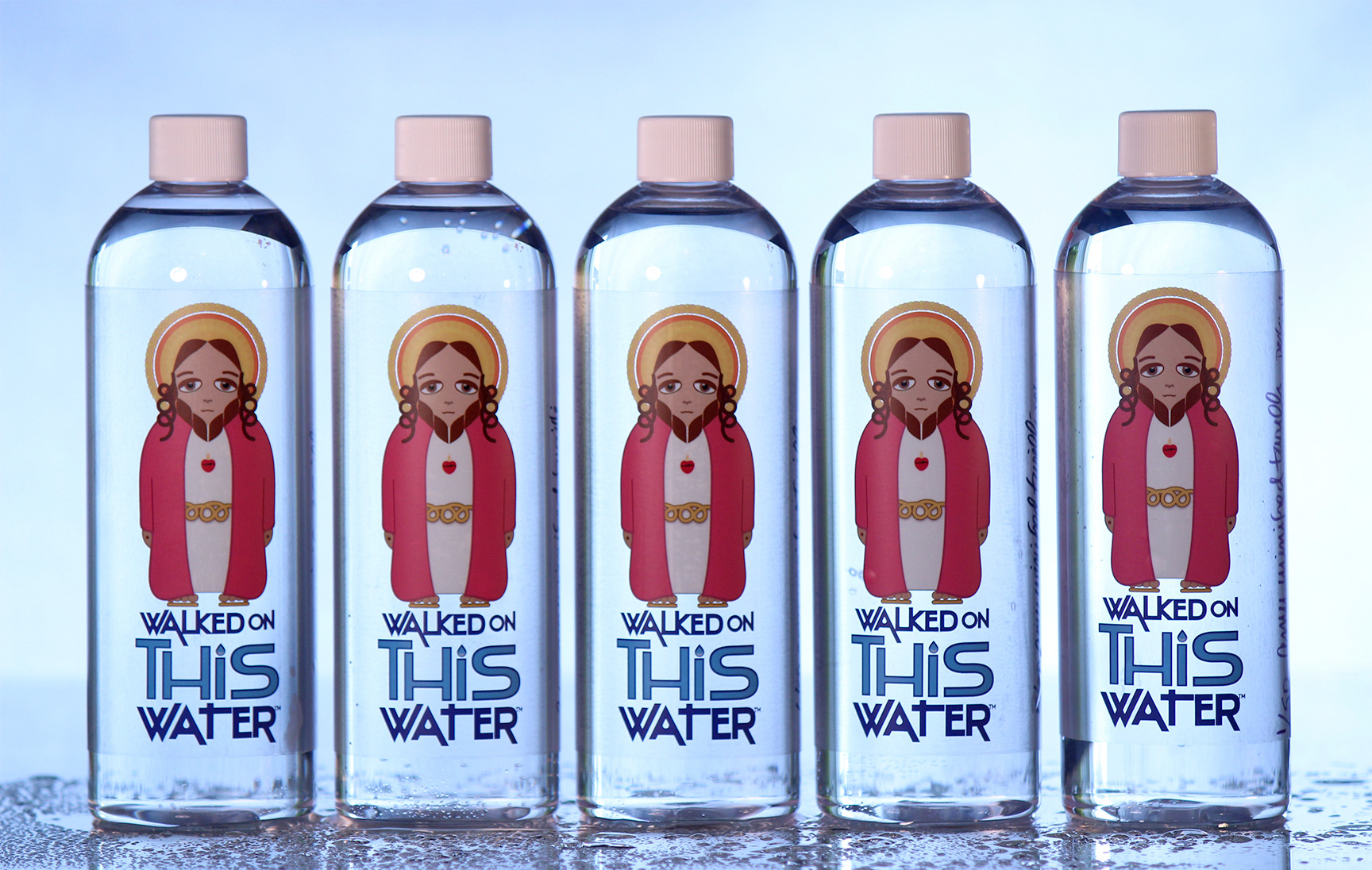 Jesus Walked on This Water™ Bottled Water Brand. Bottled at the source: a kitchen tap in Forest Park, Illinois. 
Limited Edition, signed and dated by Amy Winifred Turilli, the artist.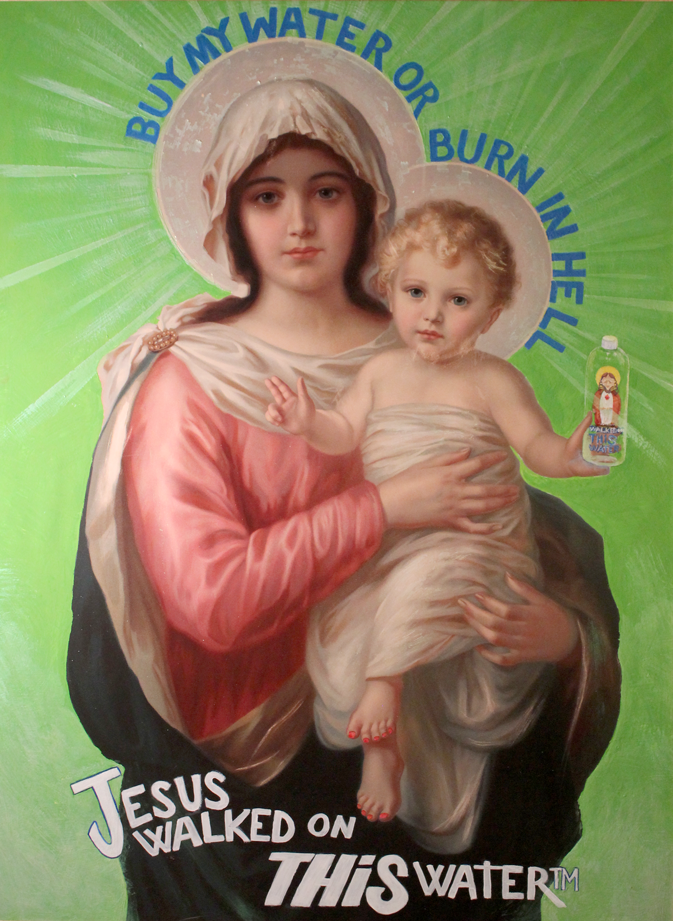 Tempera and acrylic on found print glued to cardboard. The signature of the artist who made the original painting was partially lost when the print was trimmed. 27 x 36 inches. The intent of the piece is to support the bottled water at group art shows. 
Creative Direction, Graphic Design for the holiest bottled water brand this side of the Judaean Desert.